2018 Fee Schedule
Consultations – Initial Consultations are 1 1/2 – 2 1/2 hours at the office, including check-out time. You will be charged for face-to face time. This includes the hours we've spent before and after your visit to review any past lab work, all paperwork, intake forms and writing treatment plans. We will create an individualized and detailed treatment plan for you which will include one or more of the following: customized food plan and condition specific natural medicines based on your labs, exercise, lifestyle, and stress management recommendations. If there are multiple issues requiring numerous recommendations, they will be outlined in the order that are most important to you, most beneficial, best tolerated and in the least overwhelming manner.
Follow ups typically occur on a monthly basis. They usually require 60 minutes depending on complexity and time to review how you are doing, review what is working and what is not working, review lab work and make alteration in the plan with you. Most people require 3-6 months to feel significantly better. Some people need to continue for a couple of years.
Generally,  the initial evaluation is $600 for a two hour session and most people require at least three follow-ups which are $300 for a one hour session. This is necessary in order to make your journey with us a worthwhile endeavour. Testing and supplements are not absolutely necessary. People can improve with just dietary and lifestyle changes. However supplements are a bridge to feeling better more quickly and testing does help to narrow down underlying causes.
Home Visits – In certain circumstances, we will do home visits which will require additional fees and is dependent on the circumstances and distance. Please call to discuss.
Online Services – We offer treatment via secure HIPAA compliant videoconferencing, if and when one is deemed an appropriate candidate after the first visit being face-to face.
HealthySelf Bootcamps – We anticipate having group sessions of 8-10 people at a later date to allow for a more affordable option. STAYED TUNED!
Insurance Verification Form
(this form is for you, not for us.)
– Please complete this form by calling your insurance company  so that you are fully aware of what your benefits are and to understand the extent of your potential reimbursement of payment for our services from your insurance company. Insurance companies are not equal and some have better benefits than others.
Important exceptions are Medicare and Medicaid for which we are NOT a contracted provider. We have OPTED OUT of Medicare. If you have Medicare and would like services from us, you will need to sign an OPT OUT agreement as required by Medicare.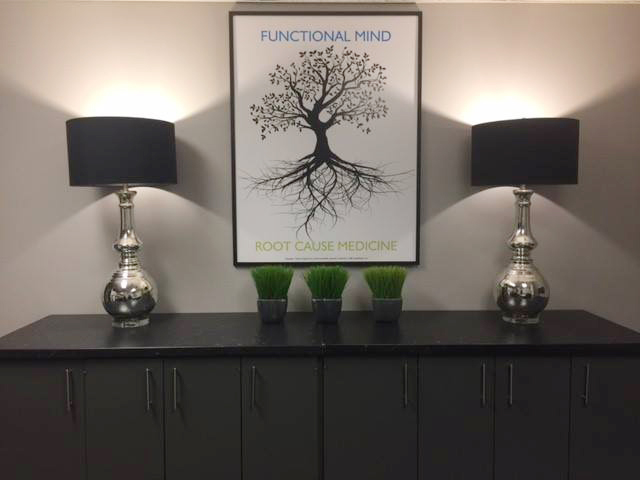 We decided in the beginning to focus on patient relationships rather than insurance requirements. Therefore, our office is out-of-network for all insurance carriers. Payment is expected at the time of the visit. We DO accept  Medical Savings Account cards and credit cards from MasterCard and Visa only. If you have a high deductible and absolutely have to see a doctor for care no matter what, consider spending that deductible on our services. It's the best opportunity to get well.
We will provide each patient with a receipt that is called a "superbill" by the insurance industry. You can submit this superbill to your particular insurance carrier and, in most cases, there is some benefit available to you for out-of-network care. It is your responsibility to know what your out-of-network benefits are.
If you have a PPO, you have the option of going to the provider of your choice. Generally, this means that you will need to contribute more for an evaluation from an out-of-network provider. You may be required to contribute 20- 40% or more depending on your contract. Your out-of-network deductible needs to be factored in.