UPCOMING EVENTS:
February 16 & 17, 2019
Canonicus Camp & Conference Center, Exeter, RI
The Integrative Mental Health Conference will offer a great chance for healthcare professionals to learn integrative care techniques and network with like-minded physicians, acupuncturists, psychologists, nurses, social workers, counselors, and therapists.
CLICK HERE for more details.
PAST EVENTS:
Team RI ADDults
Thursday, October 20, 2016
7-9 pm
Bradley Hospital, Pine Room
Sally Davidson spoke about Functional Medicine and how they look at ADHD.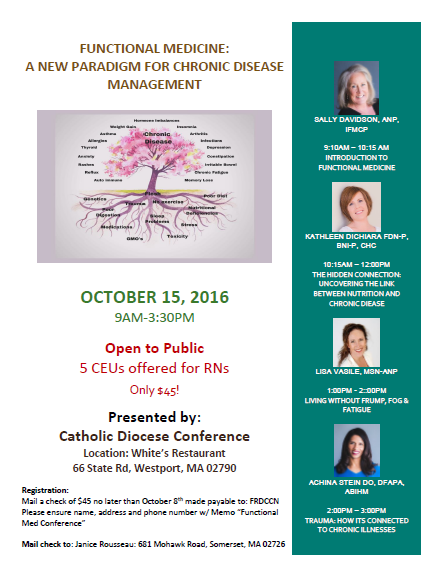 Functional Medicine: A New Paradigm for Chronic Disease Management
October 15, 2016
White's Restaurant
66 State Road in Westport, MA